Messi to PSG, Lukalu's Chelsea deal and more shocking football news trending now. Found out more revealing stories.
It is no news that 2021 is bringing a lot to soccer world. From Messi's sudden exit from Barcelona, Lukaku's Chelsea deal and much more. Read below
Leo Messi not staying at FC Barcelona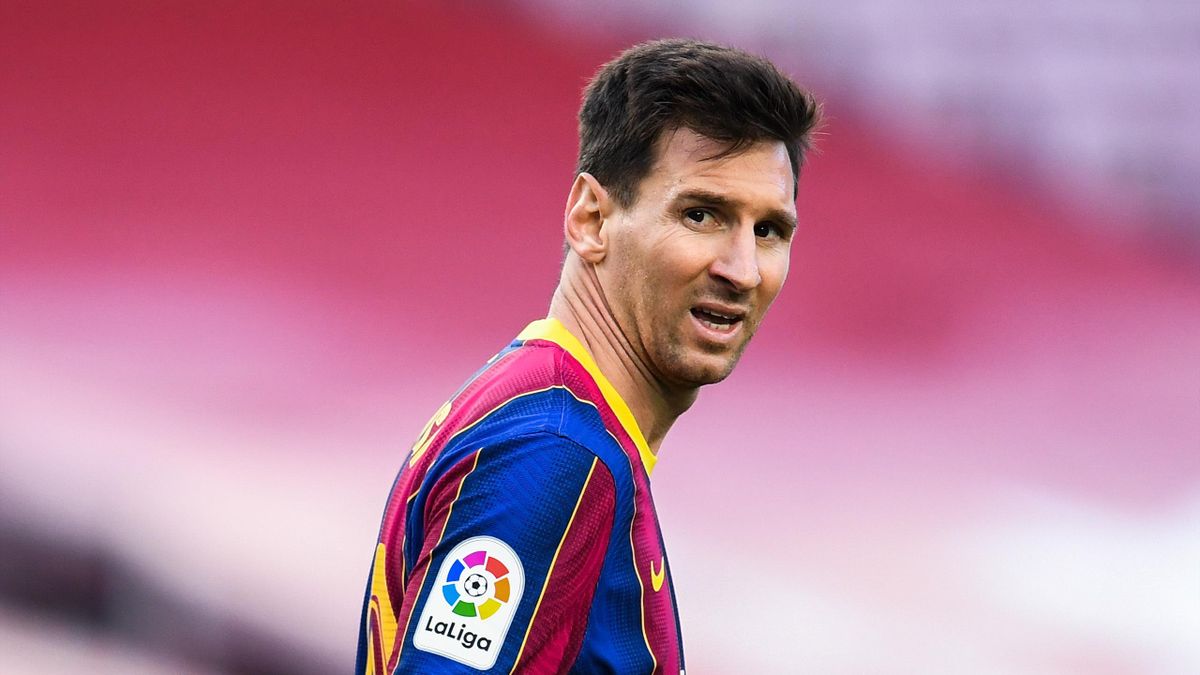 Despite club and player reaching an agreement and their clear intention to sign a new contract today, this cannot happen because of financial and structural obstacles.
Despite FC Barcelona and Lionel Messi having reached an agreement and the clear intention of both parties to sign a new contract today, this cannot happen because of Spanish LaLiga regulations on player registration.
As a result of this situation, Messi shall not be staying on at FC Barcelona. Both parties deeply regret that the wishes of the player and the club will ultimately not be fulfilled.
FC Barcelona wholeheartedly expresses its gratitude to the player for his contribution to the aggrandisement of the club and wishes him all the very best for the future in his personal and professional life.
Credit: FCBarcelona
According to Newsprmises that Romelu Lukaku has reportedly agreed terms on a five-year contract with Chelsea, worth around £212,000-a-week.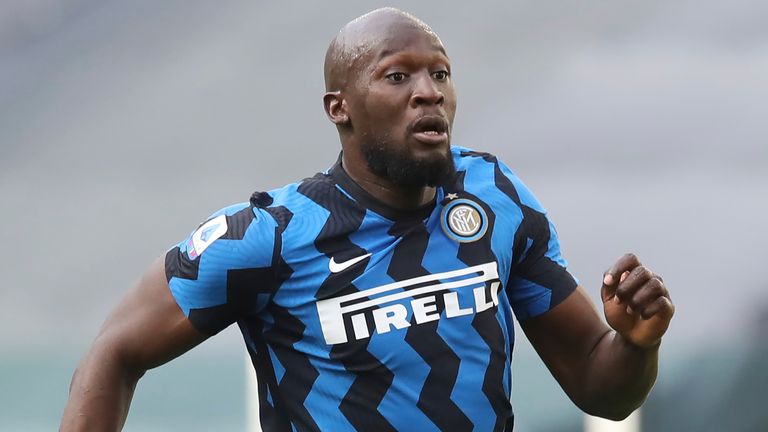 The Belgian goal machine is now edging closer to sealing his return back to west London following his departure in 2014.
Despite failing with a bid of £85.3m plus Marcos Alonso, multiple reports suggest that Chelsea will eventually get a deal over the line with Lukaku open to another spell at Stamford Bridge.
According to football. london, an agreement is already in place with regards to a five-year contract for the Belgium international. All that is left to resolve in the final fee between the two clubs with negotiations now nearing a conclusion.
Inter are now expected to sell up after Lukaku himself made it known that he wanted to join Chelsea.
Lukaku has scored 64 goals in all competitions during his first two years at San Siro.
Tuchel refused to comment on Chelsea's pursuit of Lukaku on Wednesday night following the 2-2 draw with Tottenham.
"I will not talk about players who don't play in my squad," the former PSG boss said. "He is a fantastic player but a player from Inter and with all due respect I will not talk about him. Not everybody but I can imagine a lot of players want to come and join [Chelsea] but we don't comment on that."
Jack Grealish: Manchester City sign Aston Villa captain for £100m- Skysports
The 25-year-old midfielder joins on a six-year deal after the Premier League champions activated the release clause in his Villa contract; the move eclipses Paul Pogba's 2016 transfer to Manchester United and becomes the biggest in British football history
Unsupported location
The video you are trying to watch cannot be viewed from your current country or locationJack Grealish tells the Manchester City website that he is over the moon after finalising his £100m move from Aston Villa (Pictures: Manchester City.
Manchester City have signed Jack Grealish from Aston Villa for £100m in the biggest deal in British football history.
The 25-year-old midfielder joins on a six-year deal after the Premier League champions activated the £100m release clause in his Villa contract on Friday
The transfer fee also breaks the previous record in English football held by Paul Pogba when he re-joined Manchester United for £93.25m from Juventus in 2016.
Pep Guardiola has been a long-time admirer of Grealish with the player leaving Villa having made 213 appearances over the course of eight seasons, scoring 32 goals.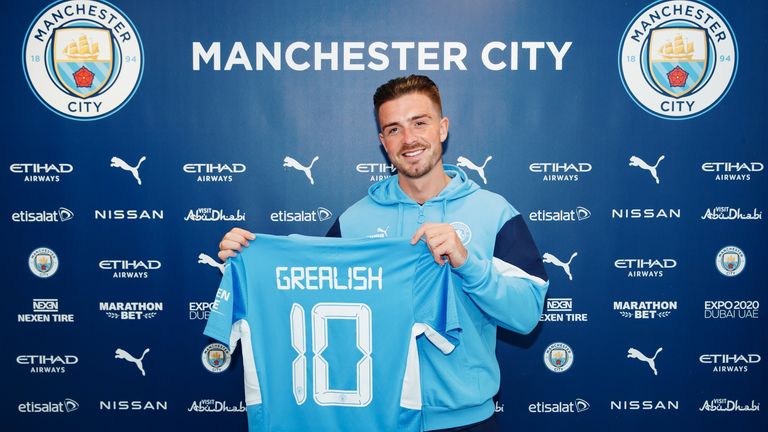 Man City also confirmed Grealish will wear the number 10 shirt, which was recently vacated by the departure of long-serving striker Sergio Aguero.Sponsored Links
On the announcement, Jack Grealish said: "I am incredibly happy to have joined Manchester City.
"City are the best team in the country with a manager considered to be the best in the world – it's a dream come true to be part of this club.
Credit: Skysport